I am expanding. Happily not around my waist.
January was a great month for my personal training efforts and I know through the data collected by my team at 'Dynamo' it was a great month for my clients. One of my quotes to new clients is. 'the fitter you are, the better you are'. I am NO different. Everything is easier the fitter you are.
February has been a tough month (for all the best reasons) I have taken on more clients personally. This has had the knock on effect of giving me less time. 'Dynamo' has taken on more clients. This creates a higher management requirement which in turn requires more attention. Oh and the new gym in East Grinstead is nearing completion.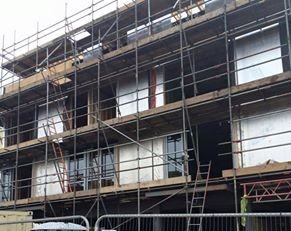 As I write this I am in Ireland with one of my old clients looking at his very impressive latest personal building project. This fella and his brother are in the construction industry and were two of my very first actual P.T clients paying me 'proper' money to train them. Through weekly repeated training they benefited from my efforts. I benefited from them paying me every month, their understanding that fitness is the 'key' but 'time is money' really helped me build my business. My relentless determination to keep them training helped them to build their fitness and their fitness has helped them build their business.
I put a video on the 'Dynamo' Fb page earlier this month. Basically it said 'Do not give up on January just because it is February'.
Well it is nearly MARCH!!
Have you given up building your 2016 buildings? Or are you like me and my old client sticking to the brief (however inconvenient) and 'marching' (see what I did there? oh please yourselves) on relentlessly towards fitness and riches?
I am building a brand new building a brand new P.T team, and a brand new client base in East Grinstead. Basically I am building a brand new business with my brand new (old) body.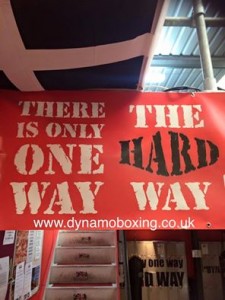 I am expanding.
Are you?
Stay fit.
M